Going Above and Beyond. Always.
Servicing our clients means more than simply finding the right loan. To make the entire experience easier, Ez Lending Solution offers numerous services and conveniences to assist our clients. Some of these services include: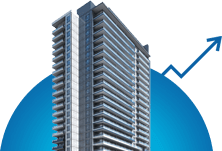 We surpass conventional banks and mortgage bankers' standards, and we provide personalized service across Michigan, Colorado, Mississippi, Georgia, and Illinois. As a result, in other states we are licensed in we can deliver the best loan available.
Flexible, Comprehensive Lending Solutions for Your Needs
"If I can change one person's life every day, then I know I'm doing my job the right way."
These are the words that our CEO, James Allen, tries to live by. It's his and our company's mantra.
For us, the greatest reward is providing a solution for a client who has had difficulty securing a loan elsewhere.
Mission Statement
At Ez Lending Solution, we believe that homeownership is the gateway to the American dream.
Our mortgage consultants take this belief and apply it to every client we serve, whether commercial or residential. Moreover, our team provides over 30 years of combined experience in the financial service industry.
This depth of experience gives us the strength, knowledge, and ability to secure loans that many other banks and brokerages walk away from.
Learn More About Us
How We Started
Ez Lending Solution, we are a family owned and operated full service mortgage brokerage with years of experience and knowledge, with previous experiences working with other mortgage companies showed James that the only focus was money and not the consumer.
Here at Ez lending solution we care about your situation rather you have bad credit or low income, were here to accomplish your refinance goals or help you purchase your dream home.